Samaria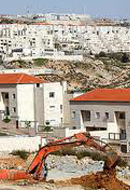 What are Israel's Rights in Judea and Samaria? Two Views
Two differing views of a controversial report on the legality of Jewish settlements in territories seized in the Six-Day War.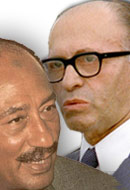 Frail Reeds?
Wednesday, February 2, 2011 by
Elliot Jager
| Jewish Ideas Daily » Daily Features
Observing Egypt's current upheaval, a writer for the Hebrew daily Makor Rishon has ventured the thought that whatever happens there, and no matter who takes power, "the lesson for Israel is clear: Arab regimes cannot be trusted."
Editors' Picks
Barak's New Bargain
Mortimer B. Zuckerman
,
U.S. News
. Ehud Barak's new idea: incorporate some settlements into Israel and pull out of the rest of the West Bank.  A retreat from Zionism—or a way to save it?
Israel's New Academic Diversity
Dror Eydar
,
Israel Hayom
. The opposition of Israel's academic establishment to Ariel University is less about its location than the fact that Ariel threatens the Left's hegemony over higher education.