S. D. Goitein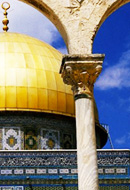 Seeking the Peace of Jerusalem—or a Piece of Jerusalem?
Thursday, January 17, 2013 by
Moshe Sokolow
| Jewish Ideas Daily » Daily Features
Archeology has become a full-fledged battlefield in the dispute over who has the superior claim to Jerusalem: Jews or Muslims.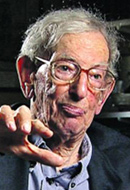 Can Jews Write History?
Thursday, November 8, 2012 by
Alex Joffe
| Jewish Ideas Daily » Daily Features
In his well-known book Nations and Nationalism since 1780: Programme, Myth, Reality, historian Eric Hobsbawm made the remarkable assertion that "no serious historian of nations and nationalism can be a committed political nationalist."