Responsa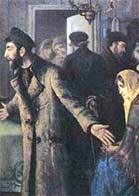 Agunot
Wednesday, February 24, 2010 | Jewish Ideas Daily » Daily Features
Ta'anit Esther, the traditional fast day preceding Purim, will be observed tomorrow. In recent years it has been designated as an international day of study, reflection, and calls to action on behalf of agunot, literally "anchored" or "bound" women. In biblical and talmudic law, a marriage is dissolved upon certain proof of a spouse's death or upon the granting of a divorce (get) at the husband's discretion. Each of these halakhic requirements can leave a woman languishing for years, tortured either by her husband's uncertain fate or by his malicious will. Though technically the term agunah is reserved for the former condition, it...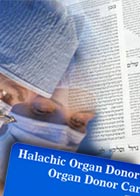 The Heart or the Head?
Wednesday, February 10, 2010 | Jewish Ideas Daily » Daily Features
In recent decades, "brain death," the cessation of all neurological activity, has increasingly supplanted cardiac-respiratory failure as the most widely accepted medical criterion of death. This definitional shift has helped mitigate the often ruinous toll on families of caring for patients whose hearts can be artificially kept beating in the absence of even the simplest brain function. It has also saved lives, by facilitating the process of preserving and donating organs for transplantation. Fundamental to Judaism is the idea that human beings are created in the divine image. This affirmation of human dignity finds practical expression in the thoroughgoing prohibition on murder...