Renaissance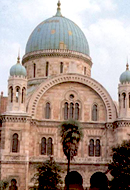 Back When the Jews Built Like Jews
Thursday, March 21, 2013 by
Ben Greenfield
| Jewish Ideas Daily » Daily Features
In December 1872, authorities in Florence halted elaborate plans for a grand synagogue and criticized the city's Jews—for not building more Jewishly.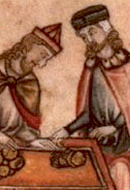 Renaissance Men
Monday, November 5, 2012 by
Adina M. Yoffie
| Jewish Ideas Daily » Daily Features
Hugo Grotius. Isaac Abravanel. Rabbi Joseph B. Soloveitchik.  These are not names normally mentioned in the same breath, but taken together, their experiences with and thoughts regarding interfaith encounters are instructive.
Editors' Picks
The Godless Delusion
Neilson MacKay
,
New Criterion
. By "making a 'god out of man,'" artists like Schoenberg, Goethe, and Matisse thought that "in the wake of religious disbelief, art could give us 
meaning
 again."