Religious Zionism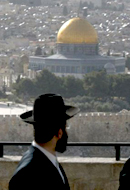 The Black-Hat Underground
Monday, May 6, 2013 by
Yoel Finkelman
| Jewish Ideas Daily » Daily Features
The likely closure of Aderaba, the magazine by, for, and about frustrated Israeli ba'alei teshuvah, demonstrates that the mainstream haredi community is too great to overcome—for now.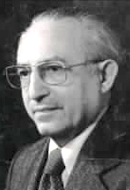 The Decline of the Rabbi-Intellectual
Tuesday, April 30, 2013 by
Zach Mann
| Jewish Ideas Daily » Daily Features
The congregation-based scholars of yesteryear labored to make Judaism intellectually stimulating as well as emotionally stirring and politically applicable.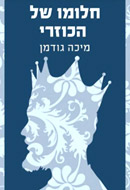 Is Judah Halevi's Kuzari Racist?
Wednesday, February 13, 2013 by
Ari Ackerman
| Jewish Ideas Daily » Daily Features
A recent attempt to redeem the Kuzari from the charge of ethnocentrism raises the question as to whether Jewish texts should be reinterpreted to accord with modern sensibilities.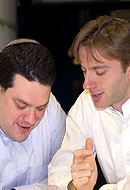 If I Forget Thee?
Tuesday, January 15, 2013 by
Allan Arkush
| Jewish Ideas Daily » Daily Features
As a recent seminar at New York's Mechon Hadar testified, throughout Jewish tradition, everyone—even the anti-Zionists—recognizes that the Land of Israel has more sanctity than any other place.  But what follows from that?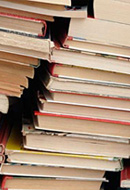 Crisis in the Curriculum
Monday, October 22, 2012 by
Yoel Finkelman
| Jewish Ideas Daily » Daily Features
In 1953, in a bold move, Israel passed a State Education Law.  Before then, Israeli education was run by political movements and parties which used their schools not just to teach the three R's but to indoctrinate as many unsuspecting youngsters as possible.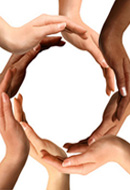 Doing Social Justice
Wednesday, July 18, 2012 by
Yehudah Mirsky
| Jewish Ideas Daily » Daily Features
Some years ago, when I was helping the daughter of friends prepare for her bat mitzvah, we got to talking about her ''bat mitzvah project.''  She confided that while her parents wanted her to do something Jewish, she wanted to do something related to social justice.  I didn't know whether to laugh or cry.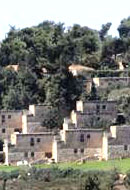 West Bank Blues
Wednesday, September 14, 2011 by
Aryeh Tepper
| Jewish Ideas Daily » Daily Features
Few groups are as demonized in public discourse as "the Jewish settlers" of the West Bank. To listen to the pundits, these international outlaws are single-handedly preventing the achievement of a utopian peace in the Middle East.