Religion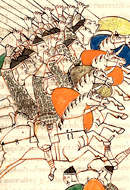 The First War of National Liberation
The Maccabees' revolt can lay claim to being the first war of national liberation.  Reprinted here is Diana Muir Appelbaum's account of why the Book of Maccabees is so modern and so dangerous.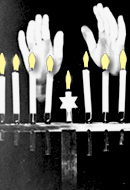 A Meditation on Maoz Zur
Monday, December 10, 2012 by
Ismar Schorsch
| Jewish Ideas Daily » Daily Features
In this 1988 essay, Ismar Schorsch writes that the much maligned final stanza of  Maoz Zur, which calls for divine retribution against Israel's enemies, illustrates a distinction between redemption within history and the ultimate redemption, which must come from without.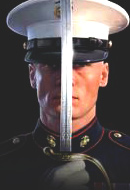 Clothes Make the Man
Friday, December 7, 2012 by
Chaim Saiman
| Jewish Ideas Daily » Daily Features
The recent daf yomi Shabbat 63 appears to present just the technicalities of what can and cannot be transported on Shabbat.  Yet it is simultaneously an exploration of war, peace, and the nature of manhood.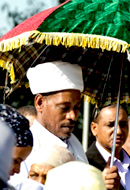 The Sigd Festival Comes Home to Jerusalem
Wednesday, December 5, 2012 by
Shai Afsai
| Jewish Ideas Daily » Daily Features
On the Sigd, Ethiopian Jews would walk to a mountaintop and pray to return to Jerusalem.  Now they are in Jerusalem, and the Sigd is a national holiday in Israel.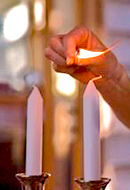 The Turning of the Torah Tide
"Torah Judaism today retains more of its youth than at any time since the Haskalah."  Historian Marc Shapiro recently made this remark.  Can he possibly be correct?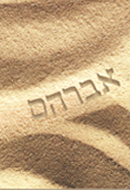 Inheriting Abraham
Tuesday, November 27, 2012 by
Jon D. Levenson
| Jewish Ideas Daily » Daily Features
On August 28, Jon D. Levenson, the Albert A. List Professor of Jewish Studies at Harvard University, spoke with the current class of Tikvah fellows about his latest book, the first volume in the Library of Jewish Ideas: Inheriting Abraham. Here, an edited transcript of the event.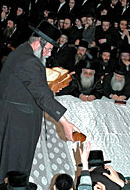 The Tish and the Thanksgiving Table
Wednesday, November 21, 2012 by
Allan Nadler
| Jewish Ideas Daily » Daily Features
In a scene in Avalon, Barry Levinson's cinematic memoir of growing up in Baltimore with his Yiddish-speaking immigrant parents, Uncle Gabriel Krichinsky, brilliantly played by Lou Jacobi, arrives—late, as usual—for the extended Krichinsky family's annual Thanksgiving dinner.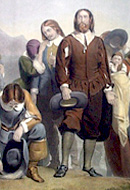 America's Religious Left
Monday, November 19, 2012 by
Jonathan Neumann
| Jewish Ideas Daily » Daily Features
Since the rise of the Religious Right, many people have associated American religion with political and cultural conservatism. Historically, however, American religion has been at least as liberal as conservative.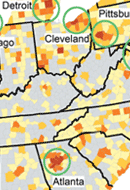 The Real Jewish Geography
Friday, November 16, 2012 by
Alex Joffe
| Jewish Ideas Daily » Daily Features
A new series of high resolution maps, produced by geographer Joshua Comenetz, provide a view of American Jewish life that is seemingly familiar—but, beneath the surface, spread unevenly across the 50 states.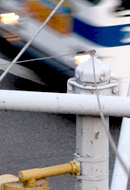 Keep Calm and Carry On
Tuesday, November 13, 2012 by
Dov Lerner
| Jewish Ideas Daily » Daily Features
Shabbat is designed to be a day of rest and communal prayer. But due to halakhic restrictions on their carrying items from one place to another, observant Jews can become prisoners in their own homes.