Rabbinic Literature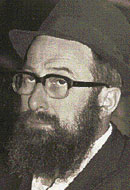 Messianic Temptations
Thursday, April 7, 2011 by
Yehudah Mirsky
| Jewish Ideas Daily » Daily Features
The downfall of Moshe Katsav, the former president of Israel recently convicted and sentenced on a rape charge, is a many-sided episode—involving his crimes, the media circus around the judicial proceedings against him, and the private and public meanings of his disgrace.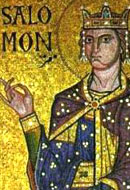 Seeking Solomon
For traditionalists, the biography of King Solomon is enshrined in the Bible, in the narrative accounts in the books of Kings and Chronicles. The son of King David, who spent his career battling Israel's enemies, Solomon is depicted as ushering in an era of peace and prosperity. Yet the Bible also relates that Solomon took numerous foreign wives and concubines—one thousand in total—who led him to worship foreign gods and build shrines for their service.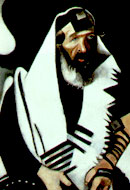 Three Blessings
Wednesday, March 23, 2011 by
Yehudah Mirsky
| Jewish Ideas Daily » Daily Features
The Jewish prayer book (siddur) is thick with texts: blessings, thanksgivings, and petitions, instructions, theological claims, and historical memories. Some traditional texts bear especially outsized burdens. In this respect, few can rival three lines that begin "Blessed are you O God, King of the Universe, Who has not made me . . . " and conclude, respectively, "a goy [Gentile]," "a slave," and "a woman."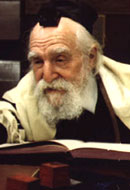 Halakhah for Americans
Friday, March 18, 2011 by
Elli Fischer
| Jewish Ideas Daily » Daily Features
Asked in a 1975 New York Times interview how he had acquired his standing as America's most trusted authority in Jewish religious law (halakhah), Rabbi Moshe Feinstein (1895-1986) replied: ''If people see that one answer is good and another answer is good, gradually you will be accepted."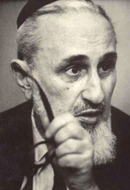 The Virtuoso of Judaism
Thursday, March 3, 2011 by
Yehudah Mirsky
| Jewish Ideas Daily » Daily Features
Religious virtuosity comes in many forms. One of them is the ability to reconcile seeming irreconcilables, like faith and freedom, piety and intellect, revelation and science. The dream of synthesis has lured many in the past two centuries. One who seemed to live it was Joseph B. Soloveitchik.
The Riddle of the Satmar
Thursday, February 17, 2011 by
Allan Nadler
| Jewish Ideas Daily » Daily Features
A prospect terrifying to secular Israelis and Zionists worldwide has been the rapid growth of the Jewish state's ultra-Orthodox (haredi) community. Given the stranglehold of haredi political parties on recent coalition governments, and the encroachments by non-Zionist haredi clerics upon Israel's chief rabbinate, once religiously moderate and firmly Zionist, the fear is not entirely irrational.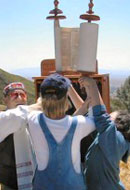 Spirituality Lite
Tuesday, February 15, 2011 by
Aryeh Tepper
| Jewish Ideas Daily » Daily Features
A simple truth lurks behind the rise of "post-denominationalism" in Jewish religious life. It is that increasing numbers of Jews are becoming less interested in defining what Judaism means than in sampling aspects of the Jewish tradition that seem to promise spiritual vitality.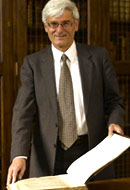 Talmud: The Back Story
Thursday, January 27, 2011 by
Yehudah Mirsky
| Jewish Ideas Daily » Daily Features
There is no getting away from the Babylonian Talmud. Love it, hate it, or both, this monumental work has been central to Jewish life for a millennium and more, managing time after time to find new readers and to summon new forms of reading.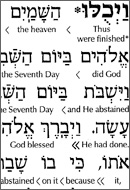 Who Needs Hebrew?
Thursday, January 6, 2011 by
Yehudah Mirsky
| Jewish Ideas Daily » Daily Features
In 1967, on a visit to Jerusalem, the American novelist Saul Bellow met Shmuel Yosef Agnon, Israel's Nobel laureate in literature. "This spare old man," Bellow would recall, "asked me if any of my books had been translated into Hebrew. If they had not been, I had better see to it immediately, because, he said, they would survive only in the Holy Tongue."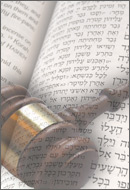 Law and Morality
Monday, December 27, 2010 by
Yehudah Mirsky
| Jewish Ideas Daily » Daily Features
Are ethics and law at odds? Does the law define what is ethical, or do ethical concerns have their own purchase on the law? These questions, universally applicable, have special relevance to a religious culture like Judaism, whose traditional law is embodied in the vast corpus of halakhah.