Rabbinic Age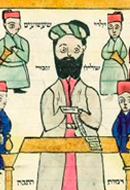 Go to Ammon and Moab
Monday, February 25, 2013 by
Daniel Gordis
| Jewish Ideas Daily » Daily Features
Imagining themselves to be the wise men consulted on Vashti's fate, the Rabbis deferred to the Jews' enemies, saying, "from the day when we were exiled from our land, wisdom has been taken from us."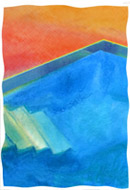 Opening the Gates of Judaism
Wednesday, February 20, 2013 by
Motti Inbari
| Jewish Ideas Daily » Daily Features
Given the demographic and spiritual decline among "biological" Jews in America, if we want to keep Judaism alive, we must do something that we haven't done for 2000 years: proselytize.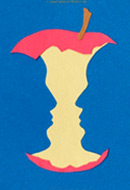 Make Yourself a Teacher
Tuesday, March 27, 2012 by
Yehudah Mirsky
| Jewish Ideas Daily » Daily Features
The meanings of "Torah" are inexhaustible, but its plainest sense is "teaching." It does not exist apart from being communicated. That circulation between human beings, and between humans and God, both gives Torah life and teaches us that Torah itself teaches life.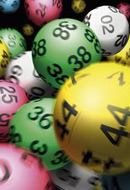 Hitting the Jackpot
Thursday, March 8, 2012 by
Micah Stein
| Jewish Ideas Daily » Daily Features
Who doesn't like Purim? Besides the costumes and candy, the story itself has all the politics, sex, and violence of a juicy HBO series. In case you missed it: "Haman the son of Hammedatha, the Agagite, the enemy of all the Jews, had plotted to destroy the Jews, and had cast a pur—that is, a lottery—with intent to crush and exterminate them."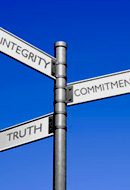 Jewish Ethics, from Ancient Bible to Modern Bus
The next time someone tells you that ethical behavior doesn't need a foundation in religious teaching, step onto an Israeli bus (it doesn't have to be the gender-segregated variety) or open a mass-circulation Israeli newspaper and see how religion puts Jewish ethics on steroids.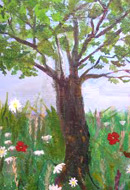 From New Year to Arbor Day
Wednesday, February 8, 2012 by
Moshe Sokolow
| Jewish Ideas Daily » Daily Features
The holiday of Tu Bishvat ("the fifteenth of Shvat") falls this year on Wednesday, February 8. What are its origins, and when and why did it become incorporated into the calendar as the Jewish "Arbor Day"?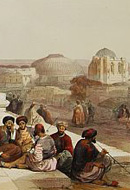 Jerusalem's Ego and Id
Thursday, January 19, 2012 by
Alex Joffe
| Jewish Ideas Daily » Daily Features
Biography is not the same as history. Biography charts the outer and inner life of a person—character, spirit, morality, emotion, perhaps even soul. History, by contrast, incorporates different narratives and pieces of evidence, seeks out new data, then rises above all the fragments with a synthesis.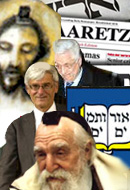 Highlights of 2011:
Part II
Friday, December 30, 2011 | Jewish Ideas Daily » Daily Features
Part II of our round-up of the past year's most popular features on Jewish Ideas Daily. (Part I is here.)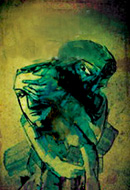 The Evil Inclination
Monday, December 5, 2011 by
Raphael Magarik
| Jewish Ideas Daily » Daily Features
The yetzer hara, usually translated "evil impulse," is an elusive rabbinic concept. The words derive from God's observation in Genesis 8:21 (paralleled earlier in 6:5) that "the imagination of man's heart is evil from his youth."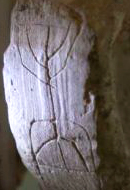 Mysteries of the Menorah
Thursday, September 8, 2011 by
Meir Soloveichik
| Jewish Ideas Daily » Daily Features
On the eve of Tisha b'Av, 2011, archeologists revealed artifacts newly unearthed from the great Jewish revolt against Rome (67–70 C.E.), including coins minted by the rebels and a stone incised with a sketch of the Temple menorah. But what is the menorah, and what does it symbolize?