Pseudoscience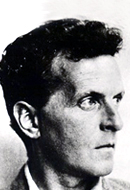 What Is Free Will?
Monday, March 18, 2013 by
Simon Gordon
| Jewish Ideas Daily » Daily Features
For millennia, philosophers have attempted to prove or disprove the existence of free will.  Ludwig Wittgenstein saw this as a misguided exercise—which obscures a genuine moral issue.
Editors' Picks
Worlds in Collision
Steven Shapin
,
London Review of Books
. When Immanuel Velikovsky sought to explain biblical events in terms of astronomy, he ended up in a violent collision with the scientific establishment.