Priests
Tazria-M'tzora: Sin and Skin
Leprosy!  (Not.)  Is it caused by sin? (Click here for source sheet.) Download  
Sh'mini: The Clean and the Unclean
Kosher creatures, non-kosher creatures, and what the difference has to do with the priestly calling. (Click here for source sheet.) Download
Vayikra: Meat & Meal
Three surprising words — two of them English — for an offering made of flour. (Click here for source sheet.) Download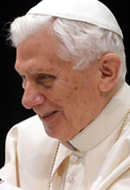 Knowing When It's Time to Go
Thursday, February 28, 2013 by
Shlomo M. Brody
| Jewish Ideas Daily » Daily Features
The Talmud states, "The older Torah scholars become, the greater wisdom increases within them."  Yet the Torah imposes an age limit on spiritual leadership.
Shoftim: Bloodshed
The case of the "Priests and Elders Murder Mystery." (Click here for source sheet.) Download | Duration: 00:10:46
Editors' Picks
Kingdom of Priests
Gil Student
,
Torah Musings
. Isaac Abravanel writes that Leviticus principally explains the role of the priests, but he later states that the book is about the holiness of the entire people.  Which is it? 
Revisionist Rabbis
Yitz Landes
,
Talmud Blog
. A new book argues that the Mishnah's descriptions of Temple rituals serve to "claim authority for the rabbis," by portraying proto-rabbinic decisors as the arbiters of Temple practice.