Pre-Modern & Modern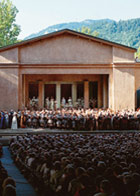 Easter
Thursday, April 1, 2010 | Jewish Ideas Daily » Daily Features
Around the world this weekend, Christians are preparing to celebrate Easter, the holiday marking the death and resurrection of Jesus and the culmination of the period of penitence that began with Ash Wednesday on February 17. The first bishops in Jerusalem were Jews, and so the early Christian community commemorated the Feast of the Resurrection on the fourteenth day of the Hebrew month of Nisan, coinciding with the Jewish festival of Passover. In Temple times, the essential rite of Passover was the slaughter of a paschal lamb; the Christian Bible explicitly tied this ritual with Rome's crucifixion of Jesus:...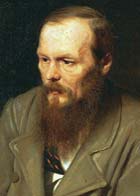 Was Dostoevsky a Scoundrel?
The Russian novelist Fyodor Dostoevsky (1821–1881), rightly known as a peerless master of psychological fiction, a fierce anti-socialist polemicist, an anti-romantic with a pulsingly romantic commitment to prophetic religion, and a dramatist of moral ideas without compare since the English poet John Milton, also happened to harbor an ugly fixation on the Jews.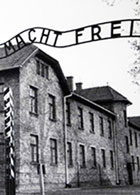 It Isn't Even Past
Thursday, January 7, 2010 | Jewish Ideas Daily » Daily Features
The recent theft and recovery of the sign Arbeit Macht Frei from the gate of Auschwitz, and the emotional responses elicited by the incident, drive home just how deeply embedded the Holocaust and its imagery remain in contemporary consciousness. No doubt, this world-historical event will long continue to occupy a central place in human memory—along with, unfortunately, whatever permutations, distortions, and outright falsifications time will add to those that have already accumulated in the overheated political rhetoric of our own age. That is why, here and now, as we enter perhaps the final decade of the event's living memory, the issue...