Pakistan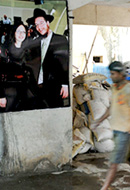 The ISI and the Jews
Thursday, January 3, 2013 by
Alex Joffe
| Jewish Ideas Daily » Daily Features
Pakistan's intelligence agency has supported Al Qaeda, Iran, and Lashkar-e-Taiba—the terrorists who attacked Mumbai in 2008, killing six at Chabad.  But the U.S. still treats it as an ally.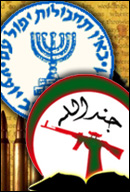 Our Defenders at the CIA
Wednesday, January 18, 2012 by
Jonathan Neumann
| Jewish Ideas Daily » Daily Features
News flash: Top-secret intelligence memos written during the last years of the Bush administration describe covert activities—in intelligence parlance, a "false flag" operation—by Israeli Mossad officers, posing as American CIA agents.