Orthodoxy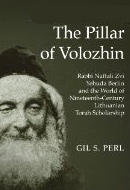 A Pillar with a Past
Gil S. Perl's The Pillar of Volozhin sheds light on the Netziv, one of Lithuanian Jewry's greatest leaders, whose own intellectual development is reflected throughout the yeshiva world today.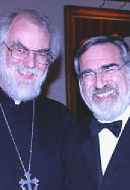 The Chief Rabbi of Canterbury
Monday, December 24, 2012 by
Simon Gordon
| Jewish Ideas Daily » Daily Features
With his public defense of religion, the outgoing Chief Rabbi, Lord Jonathan Sacks, has fulfilled an important role within British society—just not the one he was appointed to perform.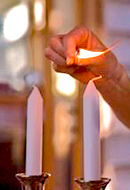 The Turning of the Torah Tide
"Torah Judaism today retains more of its youth than at any time since the Haskalah."  Historian Marc Shapiro recently made this remark.  Can he possibly be correct?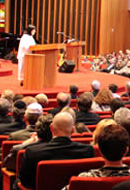 Can Reform Judaism Get Its Mojo Back?
Friday, November 9, 2012 by
Evan Moffic
| Jewish Ideas Daily » Daily Features
The American Jewish community as a whole cannot survive if there is no non-Orthodox movement to which American Jews can belong; in other words, survival depends on a strong Reform movement.  But in light of current trends, is that possible?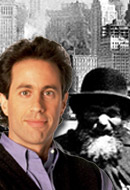 Promises, Promises
Thursday, October 25, 2012 by
Lawrence Grossman
| Jewish Ideas Daily » Daily Features
City of Promises, a new three-volume history of Jewish New York, is remarkable for the complex metamorphoses it explains—and for the 21st century transformation it doesn't mention.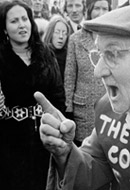 Is Judaism a Proselytizing Religion?
Friday, October 19, 2012 by
Shlomo M. Brody
| Jewish Ideas Daily » Daily Features
When Mitt Romney became the Republican Presidential candidate, some of the media attention focused on his experience as a Mormon  missionary in France and asked, subtly or not so subtly, whether a member of a proselytizing religion could properly lead a pluralistic society.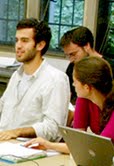 Jewish Studies, Once and Future
Thursday, August 23, 2012 by
Adina M. Yoffie
| Jewish Ideas Daily » Daily Features
It's that time of year again—not just the High Holidays but the time when Jewish college students pore over online course catalogues and make their choices for the fall semester. Will they take Jewish Studies courses? If so, does it matter which ones?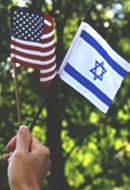 Going the Distance
Friday, April 27, 2012 by
Yehudah Mirsky
| Jewish Ideas Daily » Daily Features
Israel is a nation-state. In contrast, Diaspora Jewry—in particular, American Jewry—is a network of voluntary communities, constituting not just different structures but different life-worlds. While it is usually taken for granted that nation-states and their respective diasporas will grow apart, with Jews the issue is hotly debated.