Norman Podhoretz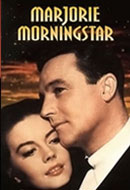 Good Girl Gone Bad
Wednesday, May 22, 2013 by
Margot Lurie
| Jewish Ideas Daily » Daily Features
Among the highlights from our archives is this reflection on Herman Wouk's "plucky, unlucky" heroine Marjorie Morningstar by former editor Margot Lurie, first published October 18, 2010.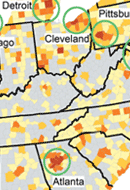 The Real Jewish Geography
Friday, November 16, 2012 by
Alex Joffe
| Jewish Ideas Daily » Daily Features
A new series of high resolution maps, produced by geographer Joshua Comenetz, provide a view of American Jewish life that is seemingly familiar—but, beneath the surface, spread unevenly across the 50 states.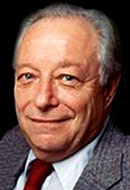 The Conscience of a Jewish Conservative
Friday, January 21, 2011 by
Ruth R. Wisse
| Jewish Ideas Daily » Daily Features
A Jewish thinker is normally someone devoted to the study and interpretation of Jewish texts, Jewish history, Jewish issues, Jewish ideas. The late Irving Kristol (1920–2009) was, for the most part, something else: a consummate American intellectual.
Good Girl Gone Bad
Monday, October 18, 2010 by
Margot Lurie
| Jewish Ideas Daily » Daily Features
Fifty-five years ago, a star was born: plucky, lucky Marjorie Morningstar, the "American Everygirl who happens to be Jewish." At least, that's how Time described her. Today, depending on whom you ask, Herman Wouk's 1955 novel, Marjorie Morningstar, is either the story of the romantic awakening of a blue-eyed Jewish beauty or a cautionary tale about what happens when you stray too far from your origins.
Editors' Picks
Aligned with Liberty
Sol Stern
,
New Criterion
. Norman Podhoretz's break with the Left led to one of the most dramatic moments in American and American Jewish history of the last half-century; a new biography tells the whole story.