Nobel Peace Prize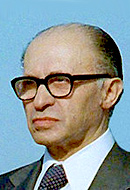 The Peacemaker
Monday, November 26, 2012 by
Seth Lipsky
| Jewish Ideas Daily » Daily Features
About Menachem Begin the thing that I remember most was the way he talked.  Begin wouldn't say that he was born on the eve of the First World War; he'd say, as he did when a group of us from the Wall Street Journal interviewed him in 1981, that he was born "into" World War I.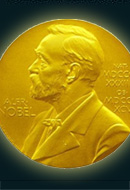 Alfred Nobel's Other Mistake
Friday, July 20, 2012 by
Alex Joffe
| Jewish Ideas Daily » Daily Features
In a world obsessed with awards, the Nobel Prizes stand out as something special. As prizes proliferate, Nobel laureates still attain global respect in their fields and celebrity beyond, as well as, nowadays, a prize of over a million dollars.