New Testament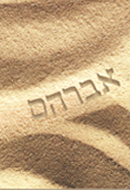 Inheriting Abraham
Tuesday, November 27, 2012 by
Jon D. Levenson
| Jewish Ideas Daily » Daily Features
On August 28, Jon D. Levenson, the Albert A. List Professor of Jewish Studies at Harvard University, spoke with the current class of Tikvah fellows about his latest book, the first volume in the Library of Jewish Ideas: Inheriting Abraham. Here, an edited transcript of the event.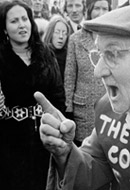 Is Judaism a Proselytizing Religion?
Friday, October 19, 2012 by
Shlomo M. Brody
| Jewish Ideas Daily » Daily Features
When Mitt Romney became the Republican Presidential candidate, some of the media attention focused on his experience as a Mormon  missionary in France and asked, subtly or not so subtly, whether a member of a proselytizing religion could properly lead a pluralistic society.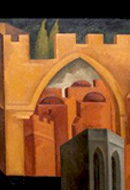 The Hebrew Bible and the Human Mind
Yoram Hazony has a bone to pick with Tertullian, the second-century Christian theologian who asked, "What has Athens to do with Jerusalem?"