Netziv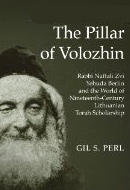 A Pillar with a Past
Gil S. Perl's The Pillar of Volozhin sheds light on the Netziv, one of Lithuanian Jewry's greatest leaders, whose own intellectual development is reflected throughout the yeshiva world today.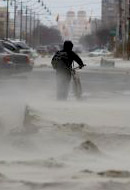 A Jewish View of Hurricanes
Thursday, November 1, 2012 by
Moshe Sokolow
| Jewish Ideas Daily » Daily Features
With school closed, transportation suspended, and the local park off limits, I cast about for something other than "work" to fill the day.  My thoughts turned to the weather, and I asked myself whether Judaism has anything instructive to say about hurricanes.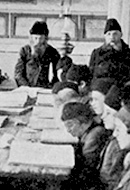 Yeshiva Revolution
Friday, September 7, 2012 by
Yoel Finkelman
| Jewish Ideas Daily » Daily Features
Shaul Stampfer, one of Israel's foremost experts on Eastern European Jewry, is the most unlikely of iconoclasts.  A thin, quiet, unassuming man, he gives the impression that he would have been happy as a simple melamed (elementary school teacher) in the shtetls he describes.