Netherlands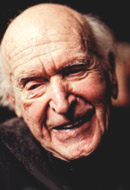 Life Goes On
Life Goes On, by German-Jewish novelist Hans Keilson, had been forgotten since the Nazis banned it in 1934.  Now, a year after Keilson's death, it has been translated into English.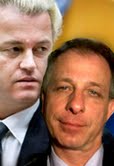 Lambs to the Slaughter
Wednesday, August 22, 2012 by
Ben Cohen
| Jewish Ideas Daily » Daily Features
Last week, the normally cautious Jewish community of Amsterdam took the unusual step of describing a member of the Dutch parliament as a "serious danger to Jews in the Netherlands and consequently Europe as a whole."
Editors' Picks
Scene of the Crime
Morgan Meis
,
Smart Set
. Rotterdam's Kunsthal Museum was recently robbed of six major paintings—and a minor work by Jewish artist Meyer de Haan.  Was the de Haan theft a mistake?  Or the key to the crime?