Nehemiah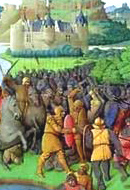 Warfare on Shabbat: The Legacy of the Maccabees
Friday, December 14, 2012 by
Moshe Sokolow
| Jewish Ideas Daily » Daily Features
Ezra and Nehemiah were so successful in instilling Shabbat observance that Jews refused to take up arms on Shabbat to defend themselves—with disastrous results.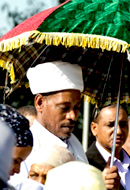 The Sigd Festival Comes Home to Jerusalem
Wednesday, December 5, 2012 by
Shai Afsai
| Jewish Ideas Daily » Daily Features
On the Sigd, Ethiopian Jews would walk to a mountaintop and pray to return to Jerusalem.  Now they are in Jerusalem, and the Sigd is a national holiday in Israel.