Napoleon Bonaparte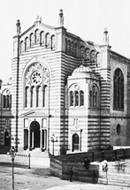 The Jewish Egyptian Revival
Passover marks the day on which God liberated the Israelites from Pharaoh's rule.   But three millennia after the Exodus, emancipated Jews expressed their national identity by building synagogues in the Pharaonic style.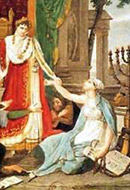 Leaving the Ghetto
Friday, February 8, 2013 by
Jacob Katz
| Jewish Ideas Daily » Daily Features
"Was there any possibility," asks Jacob Katz in this 1996 Commentary essay, "that the Jews collectively might have been accepted in Europe on their own terms—that is, as a community, with a religion opposed to Christianity?"