Mufti Haj Amin al-Husseini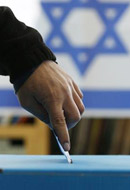 Why Israel's Gaze Has Turned Inward
Thursday, January 31, 2013 by
Yiftach Ofek
| Jewish Ideas Daily » Daily Features
"It takes two to tango," goes the oft-quoted idiom.  Without a reliable Palestinian partner, the Israeli public seems to have chosen to dance with itself.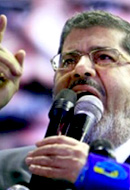 America and the Muslim Brotherhood: A Romance
Thursday, December 20, 2012 by
Alex Joffe
| Jewish Ideas Daily » Daily Features
One of the most consistent and depressing aspects of U.S.-Middle Eastern relations is the determination of our intellectuals and officials to defend Egypt's Muslim Brotherhood.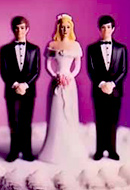 The "Married to another Man" Story
Friday, October 12, 2012 by
Shai Afsai
| Jewish Ideas Daily » Daily Features
In the introduction to his popular and influential history of the Arab-Israeli conflict, The Iron Wall, Oxford professor Avi Shlaim tells this story: "The publication of [Herzl's] The Jewish State evoked various reactions in the Jewish com­munity, some strongly favorable, some hostile, and some skeptical . . ."