Moshe Feinstein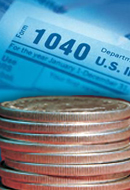 Tithing and Taxes
Friday, April 12, 2013 by
Shlomo M. Brody
| Jewish Ideas Daily » Daily Features
A significant proportion of tax revenue is used for charitable purposes: food stamps, Social Security, housing assistance, public healthcare.  May Jews therefore count tax payments as charitable contributions?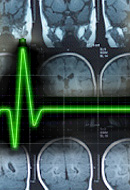 The Brain Death Wars
Thursday, September 13, 2012 by
Shlomo Zuckier
| Jewish Ideas Daily » Daily Features
When does a human life end? A 2010 monograph by a rabbinic body, a recent book by an independent scholar, and a forthcoming book by another rabbinic organization are the most recent entries in what is among the most discussed halakhic debates of recent times.
Editors' Picks
On Orthodoxy and Homosexuality
Alan Jotkowitz
,
Torah Musings
. While the halakhic prohibition on homosexual relations remains, several Orthodox rabbis have advocated  the communal acceptance of individual homosexuals.  But can the same be done with same-sex families?
Workers' Rights
Gil Student
,
Torah Musings
. While Jewish law does not require an employer to offer severance pay to a dismissed employee, Rabbi Moshe Feinstein enshrined it as an American Jewish custom.