Montreal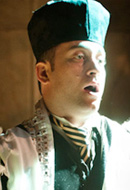 Not Dead Yet: The Remarkable Renaissance of Cantorial Music
Tuesday, December 25, 2012 by
Allan Nadler
| Jewish Ideas Daily » Daily Features
After a half-century of steady decline, two unlikely Jewish groups are reviving hazzanut.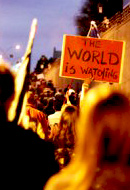 Moravian Morals for Montreal
Friday, August 31, 2012 by
Allan Nadler
| Jewish Ideas Daily » Daily Features
When Montreal police entered the home of Amir Khadir, a member of Quebec's parliament, they found a curiously revealing objet d'art: a parody of Eugène Delacroix's Liberty Leading the People, with Khadir, in the position of Lady Liberty, standing triumphantly over the corpse of Quebec premier Jean Charest.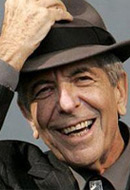 Old-New Leonard
Friday, March 9, 2012 by
Peodair Leihy
| Jewish Ideas Daily » Daily Features
After 60 years of publishing and recording, seventysomething Leonard Cohen has something else to say; and, lo and behold, the "Camp"—the Bergen-Belsen of the remembered newsreels of his childhood—comes up. He also gets the "Eye"—Jerusalem's Eye of the Needle—in there, a Jewish metaphor from the Talmud and the New Testament.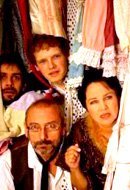 Montreal, a Love Story
Tuesday, June 28, 2011 by
Allan Nadler
| Jewish Ideas Daily » Daily Features
The second International Yiddish Theater Festival, an elaborate ten-day fete whose program ranges from carnavalesque performances to academic symposia, just wrapped up last week in Montreal. What is especially surprising about this celebration is that Montreal is a city with a Jewish population of less than 80,000.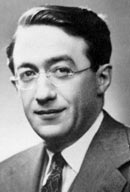 Retrieving A.M. Klein
Tuesday, August 17, 2010 by
Allan Nadler
| Jewish Ideas Daily » Daily Features
What qualifies a literary work as "Jewish"? Debates on this subject, once conducted with rigor, have become sillier over the years, descending to the recent call for inducting the African American writer Walter Mosley—whose mother was Jewish, and in whose detective novels the heroes are all black men—into the Jewish literary pantheon.
Editors' Picks
Smiling on Yom Hashoah
Chaim Steinmetz
,
Times of Israel
. On Holocaust survivors at a Montreal memorial service: "Here they are, 68 years later, with their grandchildren. They have rebuilt their families and made profound contributions to our community."
Remembering David Hartman
Gil Troy
,
Jerusalem Post
. Rabbi David Hartman, who died in Jerusalem this week at 81, leaves a legacy of theological works and educational institutions that will continue to shape Judaism and Zionism for modern Israel.