Monotheism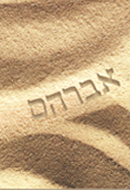 Inheriting Abraham
Tuesday, November 27, 2012 by
Jon D. Levenson
| Jewish Ideas Daily » Daily Features
On August 28, Jon D. Levenson, the Albert A. List Professor of Jewish Studies at Harvard University, spoke with the current class of Tikvah fellows about his latest book, the first volume in the Library of Jewish Ideas: Inheriting Abraham. Here, an edited transcript of the event.
Editors' Picks
Judaism's Golden Plate
Lawrence Schiffman
,
LawrenceSchiffman.com
. For a committed Jew to hold this item in his hands concretizes millennia of Jewish faith.  But it also raises questions about the history of monotheism and the permeability of culture.