Modern Times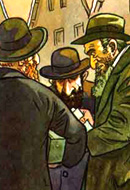 A Convenient Hatred
Tuesday, March 6, 2012 by
Elliot Jager
| Jewish Ideas Daily » Daily Features
With some 1,000 books currently in print on the subject, does the world desperately need another tome on anti-Semitism? What difference will it make, when anti-Israelism provides only the latest justification for Europe's persistent prejudice against Jews and anti-Semitic views are shared by 15 percent of Americans and 90 percent of Muslims worldwide?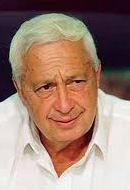 What Would Ariel Sharon Do?
Monday, March 5, 2012 by
Alex Joffe
| Jewish Ideas Daily » Daily Features
Biographies of father by sons are an uncertain genre. Closeness necessarily entails distortion, positive or negative. But at a time when the vast majority of Israeli and world leaders seem strikingly small, it is worth considering the portrait of Ariel Sharon provided by his youngest son.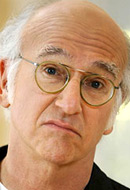 Jews, Damned Jews, and Sociologists
Thursday, March 1, 2012 by
Yehudah Mirsky
| Jewish Ideas Daily » Daily Features
What is this thing called Jewishness? What does it look like? What are its boundaries? Even the most neutral-sounding answer reflects some position on one side or the other of the crazy-quilt of conflicts that have defined and continue to define Jewish life over the last 200 years.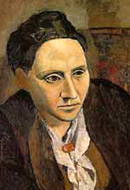 Gertrude Stein, Fascist?
Wednesday, February 29, 2012 by
Eitan Kensky
| Jewish Ideas Daily » Daily Features
Does it say something that the most indelible portraits of Gertrude Stein come from the outside? Or, to frame the question a different way: what does it say when our most lasting impressions of a writer are based not on her words, but on the visions and appropriations of others?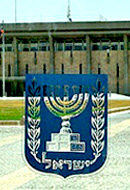 Order in the House
Monday, February 27, 2012 by
Elliot Jager
| Jewish Ideas Daily » Daily Features
On a bad day, Israeli parliamentarians have been known to hurl water at political adversaries, denigrate immigrant MKs' Hebrew accents, and even bow their heads in the memory of Palestinian suicide bombers. On a good day, they mostly go about the nuts-and-bolts crafting of bipartisan legislation for the benefit of all Israelis.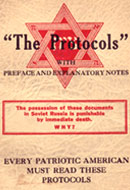 Evil Genius
Thursday, February 23, 2012 by
Alex Joffe
| Jewish Ideas Daily » Daily Features
Very little anti-Semitic literature is new; most of its tropes seem ageless, continually recombined and updated by haters reacting only dimly to their actual circumstances. Few anti-Semitic works exhibit literary or lesser, sociological gifts. The one exception is The Protocols of the Elders of Zion.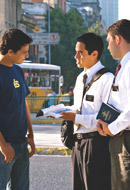 Do Jews Have a Mormon Problem?
Wednesday, February 22, 2012 by
Elliot Jager
| Jewish Ideas Daily » Daily Features
The religious values of presidents seldom satisfactorily explain their attitudes toward the Jews. Franklin Roosevelt's Episcopalian faith could not have foretold his hard-hearted policies during the Holocaust.  Harry Truman and Jimmy Carter, both Baptists, went in opposite directions.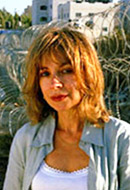 Rose-Colored Glasses
Monday, February 20, 2012 by
Allan Arkush
| Jewish Ideas Daily » Daily Features
Jacqueline Rose, a noted professor of English in the United Kingdom and the author of many works of literary criticism, has stepped beyond the academic precincts where she first made her name to produce, over the past decade or so, a substantial opus dealing with Zionism and Israel.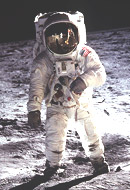 Mensch in the Moon
Tuesday, February 14, 2012 by
Josh Gelernter
| Jewish Ideas Daily » Daily Features
Right now there are two Americans aboard the International Space Station, and their only way home is to hitch a ride in the Russians' Soyuz capsule, a ramshackle remnant of the 1960s. There's no space shuttle to bring them home because the shuttle's been retired; also retired are plans for an American return to the moon.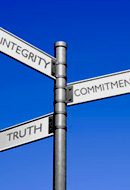 Jewish Ethics, from Ancient Bible to Modern Bus
The next time someone tells you that ethical behavior doesn't need a foundation in religious teaching, step onto an Israeli bus (it doesn't have to be the gender-segregated variety) or open a mass-circulation Israeli newspaper and see how religion puts Jewish ethics on steroids.