Mishnah
Aharei Mot-K'doshim: The Stranger, the Fatherless, and the Widow
How much of the harvest can you \"forget\" before you\'re allowed to go back and collect it instead of leaving it for the poor? (Click here for source sheet.) Download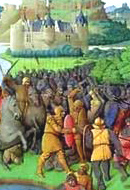 Warfare on Shabbat: The Legacy of the Maccabees
Friday, December 14, 2012 by
Moshe Sokolow
| Jewish Ideas Daily » Daily Features
Ezra and Nehemiah were so successful in instilling Shabbat observance that Jews refused to take up arms on Shabbat to defend themselves—with disastrous results.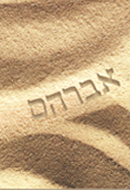 Inheriting Abraham
Tuesday, November 27, 2012 by
Jon D. Levenson
| Jewish Ideas Daily » Daily Features
On August 28, Jon D. Levenson, the Albert A. List Professor of Jewish Studies at Harvard University, spoke with the current class of Tikvah fellows about his latest book, the first volume in the Library of Jewish Ideas: Inheriting Abraham. Here, an edited transcript of the event.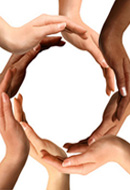 Doing Social Justice
Wednesday, July 18, 2012 by
Yehudah Mirsky
| Jewish Ideas Daily » Daily Features
Some years ago, when I was helping the daughter of friends prepare for her bat mitzvah, we got to talking about her ''bat mitzvah project.''  She confided that while her parents wanted her to do something Jewish, she wanted to do something related to social justice.  I didn't know whether to laugh or cry.  
Editors' Picks
Revisionist Rabbis
Yitz Landes
,
Talmud Blog
. A new book argues that the Mishnah's descriptions of Temple rituals serve to "claim authority for the rabbis," by portraying proto-rabbinic decisors as the arbiters of Temple practice.