MIlitary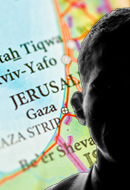 Israel's Friends in Gaza
Thursday, November 29, 2012 by
Alex Joffe
| Jewish Ideas Daily » Daily Features
Hamas was quick to declare victory in the latest conflict with Israel.   A closer look at the price it paid in terms of personnel and equipment shows that its bravado was false.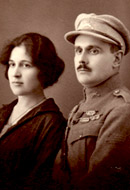 The Portuguese Dreyfus
Wednesday, October 24, 2012 by
Kevin Zdiara
| Jewish Ideas Daily » Daily Features
In 1894, the Jewish Captain Alfred Dreyfus was wrongly convicted of treason by an anti-Semitic French military court.  The world remembers Dreyfus.  It should also remember the Jewish military officer Artur Carlos de Barros Basto, wrongly convicted by an anti-Semitic Portuguese military court in 1937.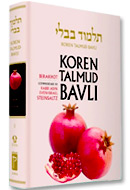 Englishing the Talmud
Tuesday, June 26, 2012 by
Yehudah Mirsky
| Jewish Ideas Daily » Daily Features
According to a rabbinic tradition recorded in the Talmud (Shabbat 12b), God's angels do not understand the Aramaic language in which the Talmud itself is mainly composed. As many a modern reader can testify, they're hardly alone.
Editors' Picks
Helping Out Uncle Sam
Amotz Asa-El
,
Middle Israel
. American aid to Israel began when military spending accounted for half of Israel's budget.  Now Israel can afford to give it up—and it would be diplomatically desirable to do so.