Midrash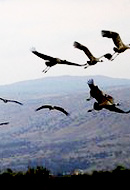 Shabbat Shirah: Song Takes Wing
Monday, January 21, 2013 by
Jerry Friedman
| Jewish Ideas Daily » Daily Features
Complementing the Song of the Sea, which will be read this Shabbat in synagogue, the Rabbis suggested a home-based ritual to celebrate Shabbat Shirah: feeding the birds.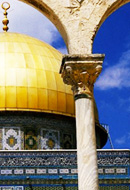 Seeking the Peace of Jerusalem—or a Piece of Jerusalem?
Thursday, January 17, 2013 by
Moshe Sokolow
| Jewish Ideas Daily » Daily Features
Archeology has become a full-fledged battlefield in the dispute over who has the superior claim to Jerusalem: Jews or Muslims.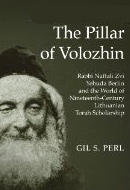 A Pillar with a Past
Gil S. Perl's The Pillar of Volozhin sheds light on the Netziv, one of Lithuanian Jewry's greatest leaders, whose own intellectual development is reflected throughout the yeshiva world today.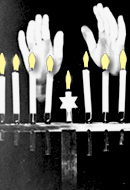 A Meditation on Maoz Zur
Monday, December 10, 2012 by
Ismar Schorsch
| Jewish Ideas Daily » Daily Features
In this 1988 essay, Ismar Schorsch writes that the much maligned final stanza of  Maoz Zur, which calls for divine retribution against Israel's enemies, illustrates a distinction between redemption within history and the ultimate redemption, which must come from without.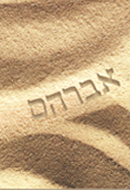 Inheriting Abraham
Tuesday, November 27, 2012 by
Jon D. Levenson
| Jewish Ideas Daily » Daily Features
On August 28, Jon D. Levenson, the Albert A. List Professor of Jewish Studies at Harvard University, spoke with the current class of Tikvah fellows about his latest book, the first volume in the Library of Jewish Ideas: Inheriting Abraham. Here, an edited transcript of the event.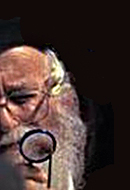 Story Master from Ashkenaz
Today, the use of literary theory and criticism to study Midrash and Aggadah—non-legal and interpretive rabbinic literature—is a well-established and even popular endeavor.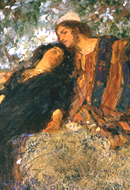 Is Romantic Love a Jewish Value?
Friday, August 3, 2012 by
Ben Greenfield
| Jewish Ideas Daily » Daily Features
Today is the happiest day in the Hebrew calendar.  According to the Mishnah, Tu b'Av (the 15th of the month of Av) was a joyous occasion on which the unmarried women of ancient Jerusalem would dance in the vineyards, hoping to find a match.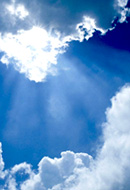 Back From Heaven
Wednesday, April 25, 2012 by
Micah Stein
| Jewish Ideas Daily » Daily Features
In May 2011, Gallup conducted its annual "Values and Beliefs" poll, seeking to quantify religious demographics and beliefs in America. One question struck a national nerve, eliciting a consensus that defied religious or cultural distinctions. The question: Do you believe in heaven? The answer: Yes, overwhelmingly.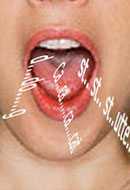 The Stuttering Servant
Thursday, April 12, 2012 by
Samuel Davidkin
| Jewish Ideas Daily » Daily Features
Stuttering, the curious speech impediment that causes a few percent of the mostly male population to succumb unpredictably and unwillingly to occasional muteness, most recently received attention with the Oscar-winning film The King's Speech, the story of Britain's wartime King George VI.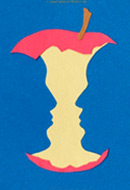 Make Yourself a Teacher
Tuesday, March 27, 2012 by
Yehudah Mirsky
| Jewish Ideas Daily » Daily Features
The meanings of "Torah" are inexhaustible, but its plainest sense is "teaching." It does not exist apart from being communicated. That circulation between human beings, and between humans and God, both gives Torah life and teaches us that Torah itself teaches life.