Middle Age & Renaissance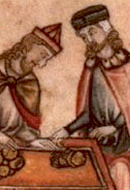 Renaissance Men
Monday, November 5, 2012 by
Adina M. Yoffie
| Jewish Ideas Daily » Daily Features
Hugo Grotius. Isaac Abravanel. Rabbi Joseph B. Soloveitchik.  These are not names normally mentioned in the same breath, but taken together, their experiences with and thoughts regarding interfaith encounters are instructive.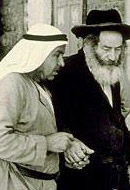 Cousins: Jews and Arabs Seek Each Other Out
Thursday, October 18, 2012 by
Moshe Sokolow
| Jewish Ideas Daily » Daily Features
Absence makes the heart grow fonder. So, it seems, is the rule governing Jews and Arabs: the farther apart they are from one another, the greater their mutual interest, while the greater their proximity, the more antagonistic they seem.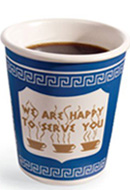 Sleepless on Shavuot
Thursday, May 24, 2012 by
Moshe Sokolow
| Jewish Ideas Daily » Daily Features
Two practices long associated with Shavuot, the "time of the revelation of the Law" (z'man matan Torateinu), are the enrolling of children in religious school and the marathon all-night study vigil (tikkun leyl Shavuot).
Not Everything is Illuminated
Tuesday, April 10, 2012 by
Ben Greenfield
| Jewish Ideas Daily » Daily Features
Judaism is famously infatuated with text; and the New American Haggadah, with contemporary authors Jonathan Safran Foer and Nathan Englander listed as editor and translator, respectively, is the latest in a long line of love letters by Jews to their object of adoration.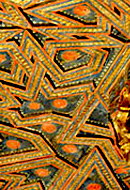 Art against History
Thursday, March 29, 2012 by
Alex Joffe
| Jewish Ideas Daily » Daily Features
Antiquity washes away the immediacy of historical pain and injustice. Our ability to feel suffering is indexed directly to its epoch: the more remote, the more detached we are. Museums play on this—pander to this—and to our forgetfulness. History is softened, elided, or erased.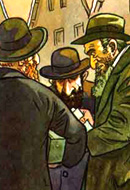 A Convenient Hatred
Tuesday, March 6, 2012 by
Elliot Jager
| Jewish Ideas Daily » Daily Features
With some 1,000 books currently in print on the subject, does the world desperately need another tome on anti-Semitism? What difference will it make, when anti-Israelism provides only the latest justification for Europe's persistent prejudice against Jews and anti-Semitic views are shared by 15 percent of Americans and 90 percent of Muslims worldwide?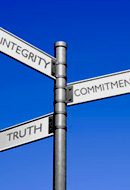 Jewish Ethics, from Ancient Bible to Modern Bus
The next time someone tells you that ethical behavior doesn't need a foundation in religious teaching, step onto an Israeli bus (it doesn't have to be the gender-segregated variety) or open a mass-circulation Israeli newspaper and see how religion puts Jewish ethics on steroids.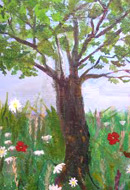 From New Year to Arbor Day
Wednesday, February 8, 2012 by
Moshe Sokolow
| Jewish Ideas Daily » Daily Features
The holiday of Tu Bishvat ("the fifteenth of Shvat") falls this year on Wednesday, February 8. What are its origins, and when and why did it become incorporated into the calendar as the Jewish "Arbor Day"?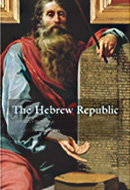 The Dangerous Mr. Nelson
Eric Nelson is a danger to academia. You would not think so from his background. He is the Frederick S. Danziger Associate Professor of Government at Harvard University. He has had a proper education, at Harvard and Trinity College, Cambridge.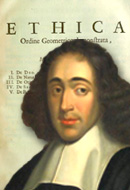 The Pale God
Friday, February 3, 2012 by
Aryeh Tepper
| Jewish Ideas Daily » Daily Features
Imagine God not as a benign force infusing the universe with love and sustaining it with mercy, and not as a stern judge smiting sinners from on high with his cosmic zap-gun, but as a grandfatherly figure, kind but, truth be told, somewhat out of it, sitting in a corner, tolerant of the various paths his children have chosen.