Michael Walzer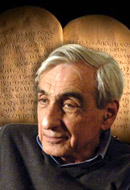 Biblical Politics
Tuesday, October 23, 2012 by
Alan Mittleman
| Jewish Ideas Daily » Daily Features
Michael Walzer is a pivotal figure in the recovery of the Jewish political tradition.  From his early book, Exodus and Revolution, which traced the impact of the Exodus story on Western politics, through his editorship, with Israeli colleagues, of the projected four-volume Jewish Political Tradition, Walzer is almost unrivalled as a scholar of Jewish political thought.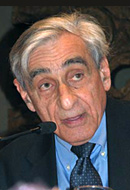 The Jewish Left, between History and Revelation
Monday, June 11, 2012 by
Alex Joffe
| Jewish Ideas Daily » Daily Features
The association of Jews with leftist ideas and movements has been a fixture of Western politics for the past 150 years. But is the relationship logical and necessary, or is it historical and contingent?
Editors' Picks
Playing Politics with God
Jonathan Neumann
,
Commentary
. Examining the dynamics of Israelite society, Michael Walzer finds politics "largely missing" from the Bible.  But he ignores the politics of the Israelites' relationship with God.