Martin Buber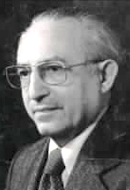 The Decline of the Rabbi-Intellectual
Tuesday, April 30, 2013 by
Zach Mann
| Jewish Ideas Daily » Daily Features
The congregation-based scholars of yesteryear labored to make Judaism intellectually stimulating as well as emotionally stirring and politically applicable.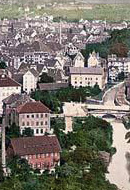 From Reparations to Atonement
Monday, January 28, 2013 by
Ismar Schorsch
| Jewish Ideas Daily » Daily Features
Where recognition of the Holocaust was once restricted to the office of the Chancellor, there is a grassroots commitment in today's Germany to take ownership of the past.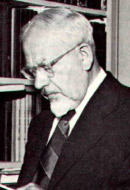 The Most Influential Jewish Philosopher You Never Heard Of
Monday, November 12, 2012 by
Diane Cole
| Jewish Ideas Daily » Daily Features
Adapt or die: this principle now permeates discussions among not just biologists but anthropologists, sociologists, and even theologians seeking the origins of religion in an evolutionary need for group survival.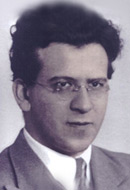 Heschel in Yiddish and Hebrew
Wednesday, March 14, 2012 by
Yehudah Mirsky
| Jewish Ideas Daily » Daily Features
Standing at Sinai, "All the people were seeing the thunder" (Exodus 20:15), seeing the sounds. The word "revelation" would be somewhat misleading, since nothing was unveiled: The mountain was wreathed in cloud and smoke.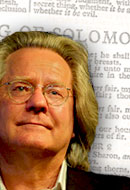 A Humanist Bible?
Monday, December 12, 2011 by
Armin Rosen
| Jewish Ideas Daily » Daily Features
According to Jewish tradition, the Torah was delivered to Moses by God on Mount Sinai thousands of years ago. A.C. Grayling's The Good Book claims humbler origins. That text was given to us by an English philosophy professor this past summer.
Editors' Picks
Bad Education
Vigen Guroian
,
Imaginative Conservative
. "I try to explain to my pupils that envy is despicable," wrote Martin Buber, "and at once I feel the secret resistance of those who are poorer than their comrades."
Arendt and the Arabs
Richard L. Rubenstein
,
New English Review
. Hannah Arendt feared that Zionism would create a "Jewish island in an Arab sea."  But her Eurocentrism kept her from seeing just how hostile that sea would be.