Marriage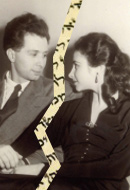 The Voice That Speaks in My Soul
Friday, March 8, 2013 by
Susan Taubes
| Jewish Ideas Daily » Daily Features
Echoing Kafka in this 1949 letter of protest to a domineering male, Susan Taubes writes: "I can no more keep to the laws of the Bible than I can cross myself or take the sacrament."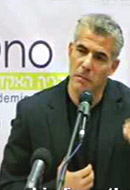 Yair Lapid's Religion
Tuesday, February 19, 2013 by
Elli Fischer
| Jewish Ideas Daily » Daily Features
In a speech to haredi students last year, Yair Lapid advocated a shared public sphere in Israel that is neutral on questions of religion.  Does he now have the chance to implement his vision?
Toldot: Scenes from a Marriage
This week, Isaac prays "on behalf of" his wife—but that's not what the Hebrew really means. (Click here for source sheet.) Download | Duration: 00:10:45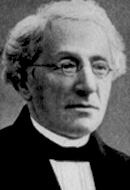 Max Lilienthal's Aborted Return
Wednesday, October 31, 2012 by
Allan Arkush
| Jewish Ideas Daily » Daily Features
In Bruce L. Ruben's new biography Max Lilienthal: The Making of the American Rabbinate, about one of the pioneers of the American Reform movement, I was surprised to learn that Lilienthal almost made a second trip to Tsarist Russia.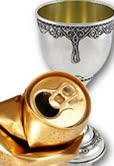 Charles Murray and the Rabbis
Five Modern Orthodox rabbis bring the Jewish tradition to bear on questions posed by the eminent sociologist.