Maharal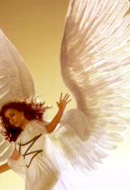 "I, and Not an Angel"
Thursday, September 20, 2012 by
Shlomo M. Brody
| Jewish Ideas Daily » Daily Features
"Warning: The Following Prayer May Be Dangerous to Your Spiritual Health.  Recite with Caution."  When was the last time you saw this kind of warning in a prayer book? Yet in most Ashkenazic S'lihot prayer books, that is the message that actually accompanies one of the hymns.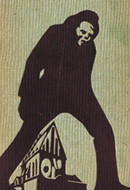 The Postmodern Golem
Tuesday, August 7, 2012 by
Alex Joffe
| Jewish Ideas Daily » Daily Features
To Elizabeth Baer, the recent spate of golem literature, going beyond novels to comic books, artwork, even The X-Files, is an "intentional tribute to Jewish imagination as well as to the crucial importance of such imagination in the post-Holocaust period."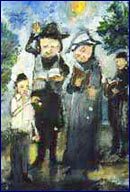 Repentance = Freedom?
Thursday, September 2, 2010 by
Yehudah Mirsky
| Jewish Ideas Daily » Daily Features
In the thick of the month of Ellul, nearing Rosh Hashanah, penitence is or should be in the air. Also recently marked was the 75th yahrzeit of the great mystic, jurist, and theologian Abraham Isaac Kook (1865-1935).  As it turns out, Kook's  teachings on the meaning of repentance are among his most striking, stamped with his distinctive mix of piety and audacity. In his eyes, teshuvah, generally translated as "repentance" but literally and more powerfully "return," signifies not only a deepened and renewed commitment to religion and commandments but, paradoxically, nothing less than a new birth of freedom.