Limmud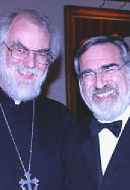 The Chief Rabbi of Canterbury
Monday, December 24, 2012 by
Simon Gordon
| Jewish Ideas Daily » Daily Features
With his public defense of religion, the outgoing Chief Rabbi, Lord Jonathan Sacks, has fulfilled an important role within British society—just not the one he was appointed to perform.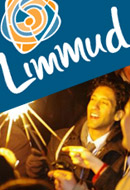 A Very English Institution
Monday, January 23, 2012 by
Simon Gordon
| Jewish Ideas Daily » Daily Features
Last week some 600 Jews converged on the hamlet of Kerhonkson in upstate New York for Limmud NY, a three-day "marketplace of Jewish ideas." Now in its eighth year, the volunteer-run Limmud NY is open to professional teachers and amateurs alike.
Editors' Picks
Limmud Turns 33
Clive Lawton
,
eJewish Philanthropy
. "As far as I remember, this was the first time in the Jewish world that Orthodox Jews could hear what Reform Jews really thought and vice versa."
Limmud China
Clive Lawton
,
Jewish Quarterly
. "We can help the Chinese learn how to live in Diaspora and cope with the West. They might be able to teach us again how to feel an un-self-conscious self-confidence."