Liberation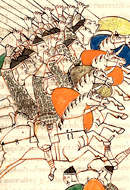 The First War of National Liberation
The Maccabees' revolt can lay claim to being the first war of national liberation.  Reprinted here is Diana Muir Appelbaum's account of why the Book of Maccabees is so modern and so dangerous.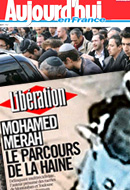 French Lessons
Wednesday, March 28, 2012 by
Simon Gordon
| Jewish Ideas Daily » Daily Features
The saga that captured headlines around the world last week came to an end when Mohamed Merah—who had murdered four people, including three children, at the Ozer Hatorah Jewish school in Toulouse, France—was shot dead by French police. Before his death, Merah told police negotiators that he was a member of al-Qaeda.