Leading Figures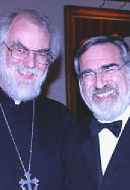 The Chief Rabbi of Canterbury
Monday, December 24, 2012 by
Simon Gordon
| Jewish Ideas Daily » Daily Features
With his public defense of religion, the outgoing Chief Rabbi, Lord Jonathan Sacks, has fulfilled an important role within British society—just not the one he was appointed to perform.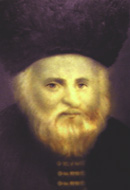 Where Did the Gaon Go?
Tuesday, December 18, 2012 by
Lawrence Grossman
| Jewish Ideas Daily » Daily Features
Eliyahu Stern's new book portrays the Vilna Gaon as Eastern Europe's Moses Mendelssohn.  But can the ascetic, who backed the persecution of Hasidim, seriously be associated with individualism and democracy?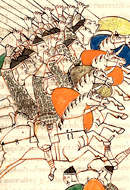 The First War of National Liberation
The Maccabees' revolt can lay claim to being the first war of national liberation.  Reprinted here is Diana Muir Appelbaum's account of why the Book of Maccabees is so modern and so dangerous.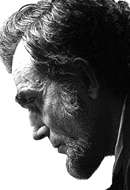 Lincoln's "Limp"
Friday, November 30, 2012 by
Judy Sokolow
| Jewish Ideas Daily » Daily Features
Abraham Lincoln was a transcendently great American president.  Yet Steven Spielberg's recently released film Lincoln depicts him as a practitioner of political chicanery and manipulation.  Must an individual be calculating and deceitful in order to be a great leader?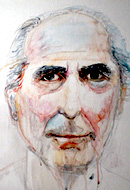 An Open Letter to Philip Roth
Tuesday, November 20, 2012 by
D.G. Myers
| Jewish Ideas Daily » Daily Features
Say it ain't so.  The news that you have decided to retire from the "awful field" of writing fiction is terribly upsetting.  Not because your readers and critics might have paid more respectful attention to Nemesis if they'd only known that it was going to be your last book.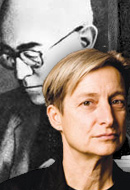 Adorno, Butler, and the Death of Irony
Friday, September 28, 2012 by
Alex Joffe
| Jewish Ideas Daily » Daily Features
Irony cannot exist in isolation; something is ironic only in relation to a larger pattern of events or behavior. Every three years, the city of Frankfurt awards its Adorno Prize to honor scholarly achievement in philosophy, music, film, and theater.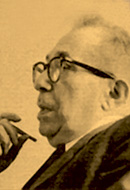 Teshuvah: Progress or Return?
Monday, September 24, 2012 by
Jonathan Ziring
| Jewish Ideas Daily » Daily Features
While in theory the blowing of the High Holiday shofar should be enough to "awaken us from our slumber" and move us to repentance, in practice most people need to look to other sources to enable them to rethink the way they live or their understanding of repentance itself.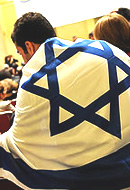 At Last, Zion
Milan Kundera once defined a small nation as "one whose very existence may be put in question at any moment; a small nation can disappear, and it knows it."  Israel is a small country. This is not to say that extinction is its fate. Only that it can be.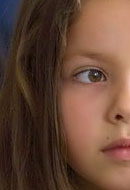 Are Day School Vouchers the Answer?
Tuesday, August 28, 2012 by
Moshe Sokolow
| Jewish Ideas Daily » Daily Features
Is Jewish education a parental or communal responsibility?  The privately funded heder, with its melamed, or tutor, emphasizes the parental aspect.  The publicly maintained talmud torah, or congregational school, emphasizes the communal obligation.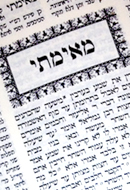 The Daily Page: A "Siyum"-posium
Thursday, August 2, 2012 by
Jacob J. Schacter
,
Yoel Finkelman
,
Michael Carasik
,
Tzvi H. Weinreb
,
Devora Steinmetz
,
Moshe Sokolow
,
Yehudah Mirsky
,
Mark Gottlieb
,
David Glasner
,
Aryeh Tepper
,
Marc B. Shapiro
,
Gil Student
,
Emanuel Feldman
,
Alon Shalev
,
Viva Hammer
,
Shlomo Zuckier
, and
Saul J. Berman
| Jewish Ideas Daily » Daily Features
UPDATE: New posts as of 8/3/12, 1:11 a.m.