King David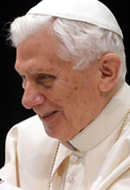 Knowing When It's Time to Go
Thursday, February 28, 2013 by
Shlomo M. Brody
| Jewish Ideas Daily » Daily Features
The Talmud states, "The older Torah scholars become, the greater wisdom increases within them."  Yet the Torah imposes an age limit on spiritual leadership.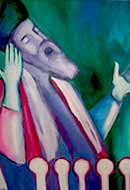 Ye Sacred Muses
Thursday, July 26, 2012 by
Simon Gordon
| Jewish Ideas Daily » Daily Features
Are Jewish mourners forbidden from listening to music?  On the face of it, the prohibition is absolute.  Certainly, it is forbidden for mourners to attend concerts, or performances in general.  But what about liturgical music, the music of the synagogue?