Kibbutz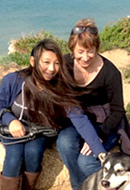 Coming Home
Thursday, March 7, 2013 by
Ella Taylor
| Jewish Ideas Daily » Daily Features
I've visited and lived in Israel since then, but mostly I've been in London and the United States.  By most measures, every city in which I've put down roots in is an easier place to live than just about anywhere in Israel.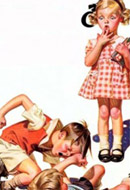 More Expensive by the Dozen
Thursday, October 11, 2012 by
Dara Horn
| Jewish Ideas Daily » Daily Features
A hundred years ago, industrial efficiency expert Frank Gilbreth, Jr. claimed that children were "cheaper by the dozen."  Recently the economist Bryan Caplan made the modern version of the self-interested argument for producing more offspring.  In an exclusive feature from the current issue of the Jewish Review of Books, novelist Dara Horn elegantly begs to differ.  —The Editors
Editors' Picks
The Other Kindertransport
Sarah Wildman
,
Forward
. We know about the thousands of Jewish children sheltered in wartime Britain.  For 75 years, though, no one knew about the smaller group ferried to Denmark, Sweden, and Palestine.
Keepers of the Kibbutz
Jeffrey Barken
,
JNS
. While the number of international recruits to kibbutzim has declined since the 1970s, the kibbutz movement has spearheaded a revival of volunteerism over the last decade.