Judea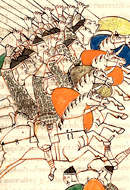 The First War of National Liberation
The Maccabees' revolt can lay claim to being the first war of national liberation.  Reprinted here is Diana Muir Appelbaum's account of why the Book of Maccabees is so modern and so dangerous.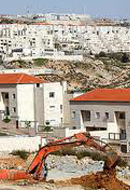 What are Israel's Rights in Judea and Samaria? Two Views
Two differing views of a controversial report on the legality of Jewish settlements in territories seized in the Six-Day War.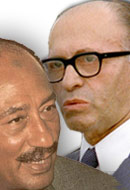 Frail Reeds?
Wednesday, February 2, 2011 by
Elliot Jager
| Jewish Ideas Daily » Daily Features
Observing Egypt's current upheaval, a writer for the Hebrew daily Makor Rishon has ventured the thought that whatever happens there, and no matter who takes power, "the lesson for Israel is clear: Arab regimes cannot be trusted."