Joseph Hertz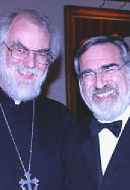 The Chief Rabbi of Canterbury
Monday, December 24, 2012 by
Simon Gordon
| Jewish Ideas Daily » Daily Features
With his public defense of religion, the outgoing Chief Rabbi, Lord Jonathan Sacks, has fulfilled an important role within British society—just not the one he was appointed to perform.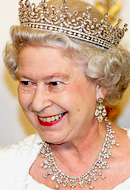 The Queen's Jewry
Monday, July 23, 2012 by
Ben Elton
| Jewish Ideas Daily » Daily Features
In the history of the British monarchy, there have been only two Diamond Jubilees.  Last month, Elizabeth II celebrated sixty years on the throne. In 1897 Queen Victoria marked the same milestone. To mark Victoria's Jubilee the communal leader Lucien Wolf published an article that set out the progress that Jews had made during Victoria's reign.
Editors' Picks
No Compromise
Ben Elton
,
ThinkJudaism
. Accepting contemporary biblical scholarship amounts to "rejecting the attitude toward the Torah held by every Jew until Spinoza and every traditional Jew since."