John Hagee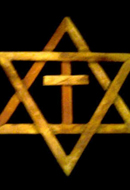 The Outstretched Hand
Wednesday, April 10, 2013 by
Motti Inbari
| Jewish Ideas Daily » Daily Features
My family and I celebrated Passover in Lumberton, North Carolina. We are the only Israelis in town and, as far as I know, the only Jews.  But it's not as lonely as it might sound, thanks to our Evangelical Christian neighbors.
Editors' Picks
The Embrace of the Evangelicals
Maud Newton
,
New York Times
. Christian bar mitzvahs, Christian prayer shawls, Christian support for Israel—should Jews be mistrustful and offended?  Or should they welcome the new evangelical reality?