Jewish Thought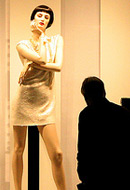 The Tenth Commandment and Thoughtcrime
Tuesday, May 29, 2012 by
Yehudah Mirsky
| Jewish Ideas Daily » Daily Features
The Ten Commandments lay out a blueprint for relations, first, between God and Israel and then, between God and humanity; the Shabbat serves as the hinge between the two.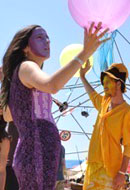 Aquarius in Zion
Thursday, May 17, 2012 by
Yehudah Mirsky
| Jewish Ideas Daily » Daily Features
In the great crazy quilt of Israeli religious and spiritual life, the cluster of ideas and practices called "New Age" (in Hebrew, 'Idan Hadash) is increasingly visible. Love it or hate it, it's around, in books, festivals, newspapers, the pronouncements of tycoons, and growing networks of popular Kabbalah.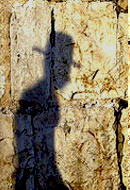 Either/Orthodoxy
Belying the regimented connotation of the word "orthodox," Orthodox Judaism is by far the most diverse stream of Judaism, encompassing such incompatible types as rationalists and mystics, West Bank settlers and peaceniks, college professors and obscurantists, feminists and male chauvinists.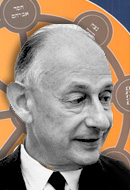 Gershom Scholem, 30 Years On
Tuesday, May 8, 2012 by
Yehudah Mirsky
| Jewish Ideas Daily » Daily Features
Thirty years after his death at age 84, Gershom Scholem casts a long shadow. The field he created, the modern study of Jewish mysticism, has grown beyond him, yet his work remains the indispensable foundation.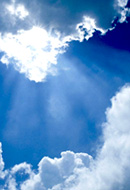 Back From Heaven
Wednesday, April 25, 2012 by
Micah Stein
| Jewish Ideas Daily » Daily Features
In May 2011, Gallup conducted its annual "Values and Beliefs" poll, seeking to quantify religious demographics and beliefs in America. One question struck a national nerve, eliciting a consensus that defied religious or cultural distinctions. The question: Do you believe in heaven? The answer: Yes, overwhelmingly.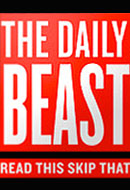 Peter Beinart, I Quit.
Monday, April 2, 2012 by
Yoel Finkelman
| Jewish Ideas Daily » Daily Features
Peter Beinart's new blog on the Daily Beast titled Open Zion (formerly Zion Square) is dedicated to an "open and unafraid conversation about Israel, Palestine, and the Jewish future."  But after several weeks of Open Zion, one writer has concluded that its conversation is not, in fact, open—and is not one in which he can continue to take part. Here, he resigns his position.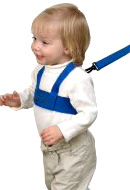 Mothering and Smothering
Tuesday, March 20, 2012 by
Brauna Doidge
| Jewish Ideas Daily » Daily Features
When did "natural" become a synonym for "good" or "better"? Advertisers tell us that everything from our food to our skincare is better when it's used in its most natural state. But haven't the philosophers tried hard to get us out of the state of nature?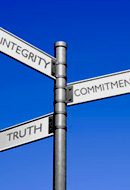 Jewish Ethics, from Ancient Bible to Modern Bus
The next time someone tells you that ethical behavior doesn't need a foundation in religious teaching, step onto an Israeli bus (it doesn't have to be the gender-segregated variety) or open a mass-circulation Israeli newspaper and see how religion puts Jewish ethics on steroids.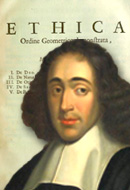 The Pale God
Friday, February 3, 2012 by
Aryeh Tepper
| Jewish Ideas Daily » Daily Features
Imagine God not as a benign force infusing the universe with love and sustaining it with mercy, and not as a stern judge smiting sinners from on high with his cosmic zap-gun, but as a grandfatherly figure, kind but, truth be told, somewhat out of it, sitting in a corner, tolerant of the various paths his children have chosen.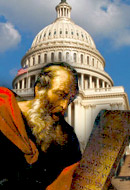 America the Biblical
The Greeks did not invent equality. Socrates, Aristotle, Plato, and the gang famously believed that the rich are different from you and me—not merely because they are shaped by their privileges but because they are actually, literally made of superior stuff.