Jewish Theological Seminary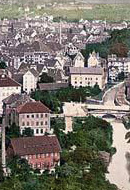 From Reparations to Atonement
Monday, January 28, 2013 by
Ismar Schorsch
| Jewish Ideas Daily » Daily Features
Where recognition of the Holocaust was once restricted to the office of the Chancellor, there is a grassroots commitment in today's Germany to take ownership of the past.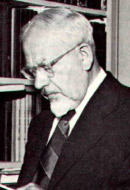 The Most Influential Jewish Philosopher You Never Heard Of
Monday, November 12, 2012 by
Diane Cole
| Jewish Ideas Daily » Daily Features
Adapt or die: this principle now permeates discussions among not just biologists but anthropologists, sociologists, and even theologians seeking the origins of religion in an evolutionary need for group survival.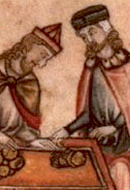 Renaissance Men
Monday, November 5, 2012 by
Adina M. Yoffie
| Jewish Ideas Daily » Daily Features
Hugo Grotius. Isaac Abravanel. Rabbi Joseph B. Soloveitchik.  These are not names normally mentioned in the same breath, but taken together, their experiences with and thoughts regarding interfaith encounters are instructive.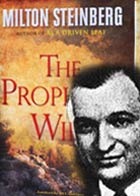 Milton Steinberg
A different sort of book launch took place yesterday at New York's Park Avenue Synagogue, a flagship of the Conservative movement. Being celebrated was the release of a long-lost novel left unfinished at the time of the author's death 60 years ago. The author was Milton Steinberg, who once served as the synagogue's rabbi and was among the most influential American Jews of the 20th century.   Steinberg's early thought was molded by three teachers. At City College, the philosopher Morris Raphael Cohen imbued in him a commitment to philosophical rationalism. Rabbi Jacob Kohn taught him that the life of the...
Editors' Picks
People of the Book, Power of the Tongue
Debra Rubin
,
Huffington Post
. The Library of Congress celebrates the centennial of its Hebraica collection with a multifaceted collection, including everything from Bibles to
Winnie the Pooh
in Yiddish—or
Vini-der-Pu
.