Jewish education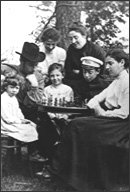 Tradition and Its Discontents
Wednesday, July 7, 2010 by
Yehudah Mirsky
| Jewish Ideas Daily » Daily Features
Judaism teaches the unity of body and soul. The soul has received most of the ink, but in recent decades historians have made an effort to give the body its say by uncovering and interpreting the material circumstances that, together with the learning and the spirituality, have comprised the weave of Jewish life. Prominent among these historians is the Hebrew University's Shaul Stampfer, whose new book, Families, Rabbis, and Education, explores the diverse currents coursing through the nineteenth-century Jewish heartlands of Eastern Europe.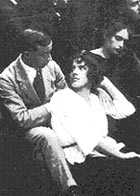 Eastern Europe
The rediscovery—and recovery—of Eastern Europe are central elements in contemporary Jewish culture. Ultra-Orthodoxy tries to maintain versions of Eastern European dress, speech, and mores. The theology of Abraham Joshua Heschel, the melodies of Shlomo Carlebach, the sound of klezmer, the literary productions of authors as disparate as S.Y. Agnon and Jonathan Safran Foer: all in their distinct ways seek to find, in the murdered world of Eastern Europe, a source of living energy for the present.  Not all succeed, and only the best display a grasp of the sheer complexity of the civilization they mean to retrieve and/or to reconstruct. In one impressive recent study, large swathes of...
Editors' Picks
The Endangered "New York Jew"
Jack Wertheimer
,
Commentary
. If one insists on indulging in the dubious exercise of identifying types of Jews who are "undeserving," it behooves us to ask who, in fact, is most worthy of communal support: those who are failing to raise and nurture a successor generation of Jews or those who are producing and educating enough Jewish children to make up for the indifference of the rest? 
Homeshuling
Steve Lipman
,
Jewish Week
. As the cost of Jewish schools in America soars, several hundred families have taken to educating their children at home.