Italy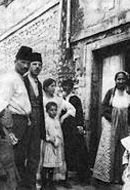 The Betrayal of Salonika's Jews
Thursday, April 18, 2013 by
Andrew Apostolou
| Jewish Ideas Daily » Daily Features
When the Germans entered Salonika on April 6, 1941, they found a willing cadre of collaborators and a broad section of Greek Christian opinion hostile to the Jews.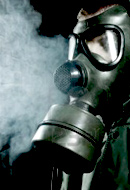 Chemical Warfare in the Middle East: A Brief History
Thursday, December 13, 2012 by
Alex Joffe
| Jewish Ideas Daily » Daily Features
At this time of Hanukkah's memories of Syrian tyrants past, the Syrian tyrant present, Bashar al-Assad, has reportedly assembled chemical weapons for use against the rebellion.
Editors' Picks
The World's Oldest Torah Scroll
,
Agence France-Presse
. A Torah scroll discovered in a Bologna archive was originally misidentified as a 17th-century manuscript; its true date has now been established as five centuries earlier.
Exit, Voice, and Loyalty
Robert Kuttner
,
American Prospect
. Refugee scholar and political economist Albert Hirschman, who died this week, taught that consumers must do more than vote with their feet if they want a civil society.