Israelites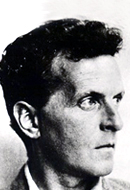 What Is Free Will?
Monday, March 18, 2013 by
Simon Gordon
| Jewish Ideas Daily » Daily Features
For millennia, philosophers have attempted to prove or disprove the existence of free will.  Ludwig Wittgenstein saw this as a misguided exercise—which obscures a genuine moral issue.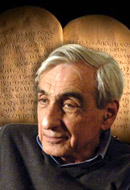 Biblical Politics
Tuesday, October 23, 2012 by
Alan Mittleman
| Jewish Ideas Daily » Daily Features
Michael Walzer is a pivotal figure in the recovery of the Jewish political tradition.  From his early book, Exodus and Revolution, which traced the impact of the Exodus story on Western politics, through his editorship, with Israeli colleagues, of the projected four-volume Jewish Political Tradition, Walzer is almost unrivalled as a scholar of Jewish political thought.