Israeli Arabs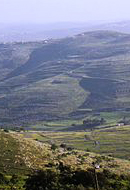 Beyond the Giants
Strange as it may sound, my idea of Israel did match reality.  I've never imagined it to be some spotless utopia where everybody knows your name.  It is a land haunted by terror and tragedy, fear and doubt.  And yet it's the land where God has chosen to reveal Himself to man.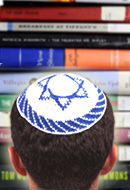 2012: A Year in Books
Wednesday, January 2, 2013 by
D. G. Myers
| Jewish Ideas Daily » Daily Features
Books are dying—everyone says so—but you couldn't prove it by the Jews. 2012 was a very good year for Jewish books: here are the best 40.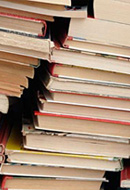 Crisis in the Curriculum
Monday, October 22, 2012 by
Yoel Finkelman
| Jewish Ideas Daily » Daily Features
In 1953, in a bold move, Israel passed a State Education Law.  Before then, Israeli education was run by political movements and parties which used their schools not just to teach the three R's but to indoctrinate as many unsuspecting youngsters as possible.