Israel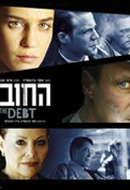 Mossad and Morality on Film
Wednesday, September 7, 2011 by
Alex Joffe
| Jewish Ideas Daily » Daily Features
Most films conform to conventions that reflect the attitudes of their filmmakers, and films about the Mossad, or Israel Secret Intelligence Service, are no different. Hollywood's latest is a well-acted exploration of Israeli intelligence failures, moral ambiguities, and, of course, Jewish guilt.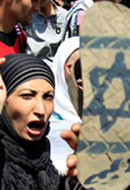 Peace Treaty Troubles
Tuesday, September 6, 2011 by
Elliot Jager
| Jewish Ideas Daily » Daily Features
With Turkish-Israel relations at a nadir, ties with Jordan practically on life support, the push for UN recognition of a Palestinian state, and the security threats stemming from Iran and its proxies, it's no wonder that Jerusalem has been considering taking exceptional steps to preserve its cold peace with Cairo.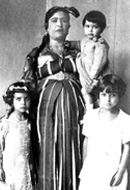 Libya and the Jews
Wednesday, August 31, 2011 by
Alex Joffe
| Jewish Ideas Daily » Daily Features
There are reasons for Jews to view the fall of Muammar Qaddafi with satisfaction: A bizarre and dangerous enemy of the West and Israel is on the verge of defeat, and the Libyan people may be on the threshold of freedom. But, as in Egypt, the second Arab Spring in Libya looks like a mixed blessing.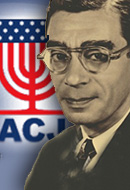 Jews against Zionism
It will come as a surprise to many that the current adamant Palestinian refusal to recognize Israel as a Jewish state was once American policy. An even greater surprise is that an American rabbi and the Jewish organization he headed played a major role in the government's articulation of that policy.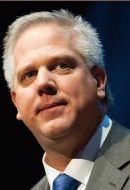 Demonizing Glenn Beck
Friday, August 26, 2011 by
Alex Joffe
| Jewish Ideas Daily » Daily Features
Few American public figures equal Glenn Beck in his ability to inspire loathing from his enemies and affection from his admirers. Beck was in Israel this past week for a series of public events—in effect, revival meetings. He called the tour "Restoring Courage."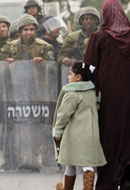 Who Speaks for Israeli Arabs?
Wednesday, August 24, 2011 by
Elliot Jager
| Jewish Ideas Daily » Daily Features
Historians writing about Israel's 1948 fight for independence generally place heavy responsibility for the Palestinian Arab refugee problem on the Arab leaders who urged their people to flee Palestine temporarily until the Zionists were driven into the sea.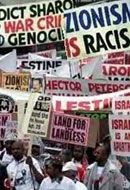 Get Ready for Durban III
On September 22, one month from today, world bodies will gather at the UN General Assembly in New York on the 10th anniversary of the UN World Conference against Racism in Durban, South Africa.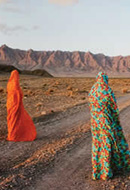 Islamism and Western Art
Friday, August 19, 2011 by
Aryeh Tepper
| Jewish Ideas Daily » Daily Features
Osama bin Laden will forever be remembered spending his last days like a common shlub: sitting on the floor, wrapped in a blanket, remote control in hand, watching TV. Unlike most other shlubs, however, bin Laden just happened to be contemplating his own image on the boob tube.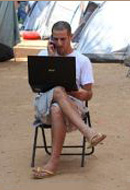 What's Behind Israel's Middle-Class Revolt?
Wednesday, August 17, 2011 by
Ran Baratz
| Jewish Ideas Daily » Daily Features
Amid the flood of press comments about the "middle-class" protests that have been roiling the Israeli scene over the past weeks, a particularly cheerful note was struck by the American political philosopher Michael Walzer.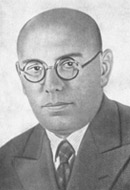 The Night of the Murdered Poets
Tuesday, August 16, 2011 by
Nahma Sandrow
| Jewish Ideas Daily » Daily Features
On August 12, 1952, thirteen major Soviet Jewish figures were executed for espionage, bourgeois nationalism, "lack of true Soviet spirit," and treason, including a plot to hand the Crimea over to American and Zionist imperialists.