Israel & the Near East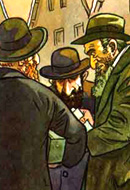 A Convenient Hatred
Tuesday, March 6, 2012 by
Elliot Jager
| Jewish Ideas Daily » Daily Features
With some 1,000 books currently in print on the subject, does the world desperately need another tome on anti-Semitism? What difference will it make, when anti-Israelism provides only the latest justification for Europe's persistent prejudice against Jews and anti-Semitic views are shared by 15 percent of Americans and 90 percent of Muslims worldwide?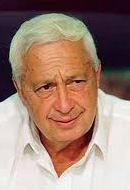 What Would Ariel Sharon Do?
Monday, March 5, 2012 by
Alex Joffe
| Jewish Ideas Daily » Daily Features
Biographies of father by sons are an uncertain genre. Closeness necessarily entails distortion, positive or negative. But at a time when the vast majority of Israeli and world leaders seem strikingly small, it is worth considering the portrait of Ariel Sharon provided by his youngest son.
Footnotes to Footnote
Director Joseph Cedar's film Hearat Shulayim (Footnote) takes place in the Hebrew University Talmud Department, the Israel Academy of Sciences and Humanities, and the (unnamed) Shalom Hartman Institute—the Jerusalem cloisters of the small network of Israel's talmudic academic elite.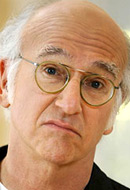 Jews, Damned Jews, and Sociologists
Thursday, March 1, 2012 by
Yehudah Mirsky
| Jewish Ideas Daily » Daily Features
What is this thing called Jewishness? What does it look like? What are its boundaries? Even the most neutral-sounding answer reflects some position on one side or the other of the crazy-quilt of conflicts that have defined and continue to define Jewish life over the last 200 years.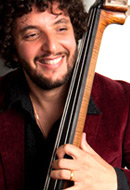 Jazz, Piyyut, and Jewish Identity
The Israeli-born, New York-based Omer Avital is both a world-class jazz musician and a master of classical Arabic music. He recently visited the Tikvah Fund, oud in hand, for an evening of music and free-flowing discussion about jazz, piyyut [liturgical verse], and Jewish identity.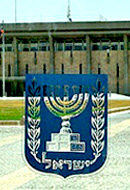 Order in the House
Monday, February 27, 2012 by
Elliot Jager
| Jewish Ideas Daily » Daily Features
On a bad day, Israeli parliamentarians have been known to hurl water at political adversaries, denigrate immigrant MKs' Hebrew accents, and even bow their heads in the memory of Palestinian suicide bombers. On a good day, they mostly go about the nuts-and-bolts crafting of bipartisan legislation for the benefit of all Israelis.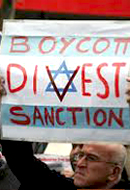 BDS Secrets
Friday, February 24, 2012 by
Ran Baratz
| Jewish Ideas Daily » Daily Features
Ubiquitous anti-Israel activist Norman Finkelstein stirred up the blogosphere last week. In a YouTube interview with pro-Palestinian advocate Frank Barat, Finkelstein said that members of the Boycott, Divestment, and Sanctions movement (BDS) care less for human rights than they do for Israel's destruction.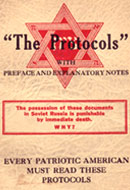 Evil Genius
Thursday, February 23, 2012 by
Alex Joffe
| Jewish Ideas Daily » Daily Features
Very little anti-Semitic literature is new; most of its tropes seem ageless, continually recombined and updated by haters reacting only dimly to their actual circumstances. Few anti-Semitic works exhibit literary or lesser, sociological gifts. The one exception is The Protocols of the Elders of Zion.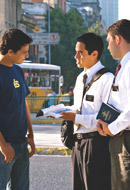 Do Jews Have a Mormon Problem?
Wednesday, February 22, 2012 by
Elliot Jager
| Jewish Ideas Daily » Daily Features
The religious values of presidents seldom satisfactorily explain their attitudes toward the Jews. Franklin Roosevelt's Episcopalian faith could not have foretold his hard-hearted policies during the Holocaust.  Harry Truman and Jimmy Carter, both Baptists, went in opposite directions.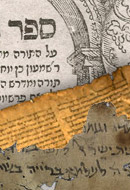 Material World
Tuesday, February 21, 2012 by
Michael Carasik
| Jewish Ideas Daily » Daily Features
When is a text not a text? When it is an object. When a Torah scroll is held up in the air so that congregants can view its columns of words, it is not being read. The words that the congregation chants are indeed found in the scroll, but in two different places.