Isaiah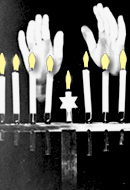 A Meditation on Maoz Zur
Monday, December 10, 2012 by
Ismar Schorsch
| Jewish Ideas Daily » Daily Features
In this 1988 essay, Ismar Schorsch writes that the much maligned final stanza of  Maoz Zur, which calls for divine retribution against Israel's enemies, illustrates a distinction between redemption within history and the ultimate redemption, which must come from without.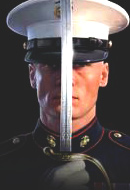 Clothes Make the Man
Friday, December 7, 2012 by
Chaim Saiman
| Jewish Ideas Daily » Daily Features
The recent daf yomi Shabbat 63 appears to present just the technicalities of what can and cannot be transported on Shabbat.  Yet it is simultaneously an exploration of war, peace, and the nature of manhood.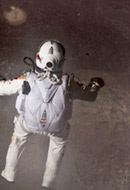 Did Red Bull Stratos Break a Halakhic Barrier?
Friday, November 2, 2012 by
Shlomo M. Brody
| Jewish Ideas Daily » Daily Features
Not long ago, much of the world watched as Austrian skydiver Felix Baumgartner jumped to earth in a record-setting free fall that broke the sound barrier.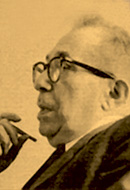 Teshuvah: Progress or Return?
Monday, September 24, 2012 by
Jonathan Ziring
| Jewish Ideas Daily » Daily Features
While in theory the blowing of the High Holiday shofar should be enough to "awaken us from our slumber" and move us to repentance, in practice most people need to look to other sources to enable them to rethink the way they live or their understanding of repentance itself.
Editors' Picks
Ascending to Heaven
James Tabor
,
Bible History Daily
. Though Paul of Tarsus decisively broke with Judaism, his vision of heaven in the Book of Corinthians was not so different from contemporaneous Jewish ideas.
The Prophetic Voice
Jonathan Sacks
,
Algemeiner
. The prophets were the first people to see time as the arena in which the great drama between God and humanity was played out, especially in the history of Israel.